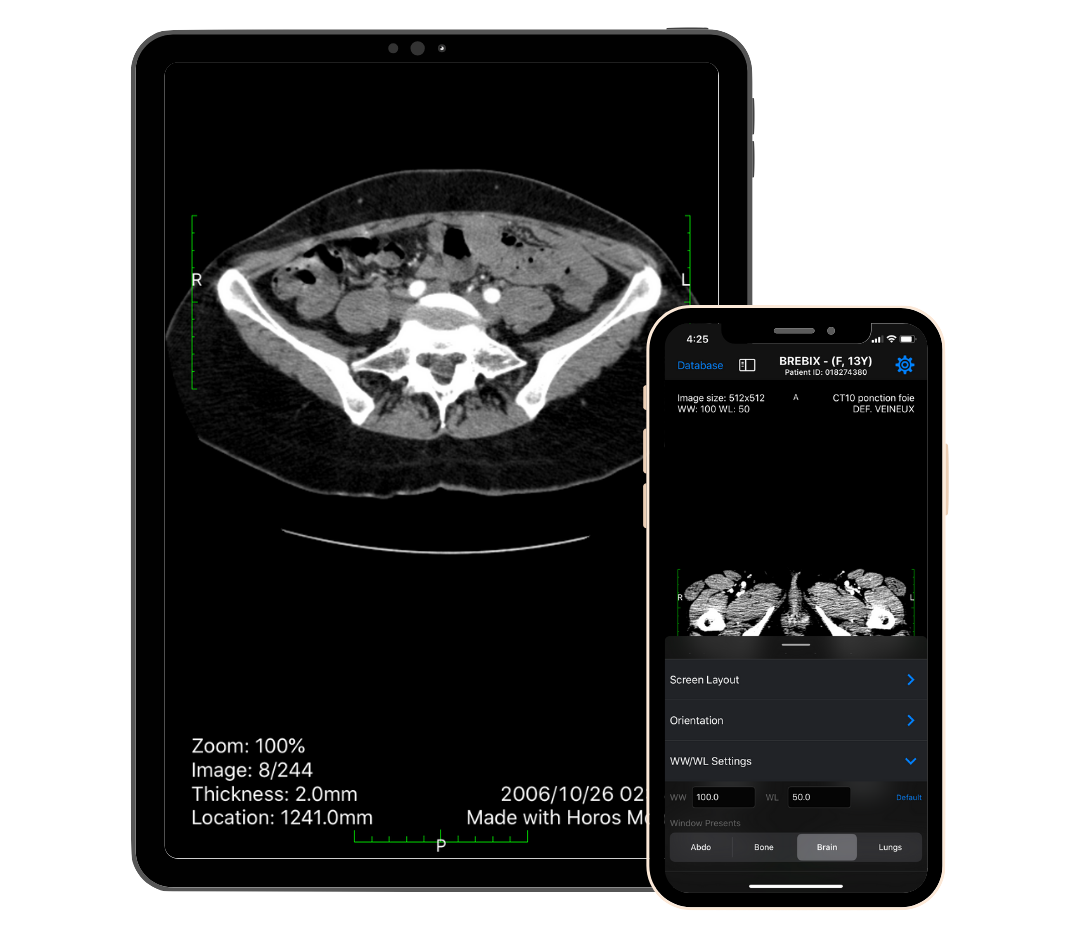 You Asked, We Listened!
The Horos community requests many features and other development projects, but a version of Horos for iOS has been at the top of the list for a long time! Thanks to our partners at iCat Solutions Ltd for bringing this vision to life!
Key Features
Now you can quickly view DICOM images on the go!
GREATER MOBILITY
Access, view and read DICOM images wherever and whenever you need to.
ON-SCREEN ANNOTATIONS
View on-screen image data and annotations with a toggle on/off feature.
INTUITIVE TOOLS
Includes easy-to-use tools such as zoom, pna, WW/WL, ROI measurement and contrast adjustment with a touchscreen interface.
HIGH-QUALITY DISPLAY
Displays images in DICOM format from all modalities including x-ray, ultrasound, CT scanner, MRI, PET, etc.
Getting Started
Watch this brief video tutorial to learn how to add and open DICOM files in your Horos MobileTM app.
Want to see other Horos developments?
Your donations and input help to make projects like this possible!
DONATE TO HOROS PROJECT